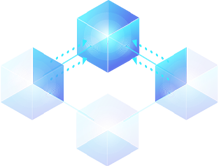 We are developing and will own and operate fully-integrated Bitcoin mining facilities in strategic locations across the United States, generating attractive investor returns while providing sustainable benefits for our communities. Our industry leading development, engineering and energy markets expertise ensure we take the most efficient path from zero carbon electrons to cryptocurrency.
1st
ESG-Dedicated Crypto Miner
Mining Capacity with Greater Than 23 EH/s by 2025
#1
Mining Capacity in North America by 2025

Nuclear Powered Cryptomines
Hydro Powered Cryptomines

Solar Powered Cryptomines
Mining Powers Bitcoin.
TeraWulf Powers 90%+ Zero Carbon Mining.